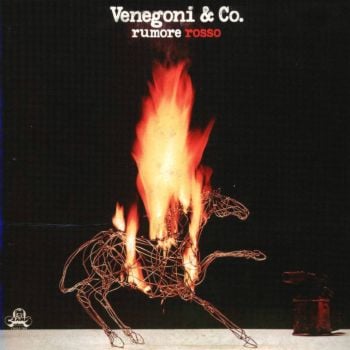 This band is Luigi "Gigi" Venegoni, ex guitarist of Arti E Mestieri, new band after leaving that band. This album is the Venegoni & Co debut album.
Venegoni & Co is listed as a Jazz/Fusion album in some magazines. But as with both them, D.F.A, Arti E Mestieri and some other Italian fusion bands; they should feel as much home in the Rock Progressivo Italiano genre as in fusion. This goes for this album too.
The basis here is fusion and the opening track Coesione is a brilliant piece of jazz. The band then moves towards instrumental Rock Progressivo Italiano and RIO a bit. But there are still a lot of fusion here too. Enough to warm the heart of a jazz lover. The music is woodwinds and tangent based. In this respect and in the way of putting together the tracks, this reminds me a about Soft Machine.
The quality of the material is really great throughout. This album is a journey through playful, intricate music and this album should really appeal to fans of D.F.A and Arti E Mestieri in addition to RPI fans. I really love this album, but also notes that it is not perfect. But it is still a great album.
4 points