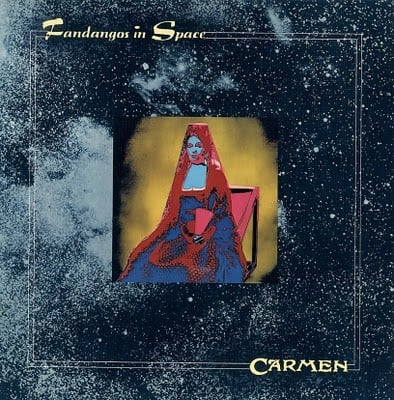 The debut album from this Anglo-American band.
Carmen is an unique band as their music was the usual British prog rock sound with a very strong Spanish influence. Not as strong as the more folk rock based Spanish bands though. But strong enough to really create an impact in the scene.
The British prog rock sound is the dominant force in the sound though. That and some really superb songs like Sailor Song and the title track. The music is performed with some great vocal harmonies, keyboards, guitars, bass and drums. Style wise, they are somewhere between symp prog and folk music. Although using male vocals, the band can be compared to the more soft vocal based British bands like Renaissance before Annie Haslam (Ilusion, in other words). There are not any great instrumental workouts here. But that does not matter. The many superb vocal harmonies more than make up for that. That and the Spanish influences.
In my humble views, this is a great album from a great band. An album best enjoyed as the 2 for 1 CD package with their second album. I recommend this album.
4 points