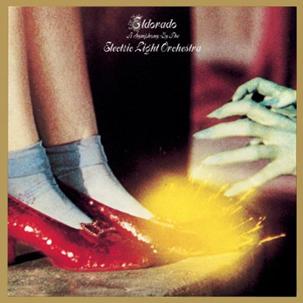 ELO is a band I have been following with some interest. Their mix of Beatles, classical music and more contemporary 1970s feel is an interesting combination.
Eldorado is their fourth or so album. It is an album with strong Beatles influences. ELO also hired a symphony orchestra for this album, ELO's first concept album.
The mix of a symhony orchestra, elaborate song structures and some really good melodies makes this album a special one. The hit single Can't Get It Out of My Head is a great start. The two Boy songs are also great. The very Beatles influenced Mister Kingdom is a superb song. The best track on this album is the equally superb Eldorado.
In short, this is a great album where I feel ELO has really come out in full bloom. It is a recommended album.
4 points