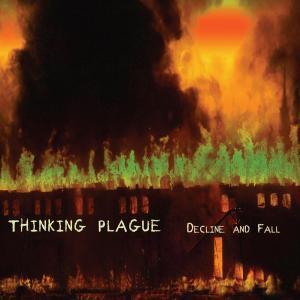 This should really be something I loved.......
Thinking Plague is a band who straddle the chamber rock and zeuhl genres. One of their legs are also in jazz too. Their use of female vocals really sets them apart. There is a myriad of influences on this, their brand new album. From Magma and Univers Zero to vocal jazz. Most of the female vocals are pretty atonal too.
There is no doubts this band is a truly great band. I have never heard anything from them before, I am afraid. But everyone tells me how great they are.
That is why I am a bit disappointed with this album. It feels a bit convoluted and restrained. The bird that is their music never really flies towards the skies. It is stucked on one of the lowest branches in a tree. There is no really great tracks here either. This album is mostly an album of what could had been. I think this band is better than this. Hence, I will get some of their five other albums too.
A good album, but nothing more.
3 points