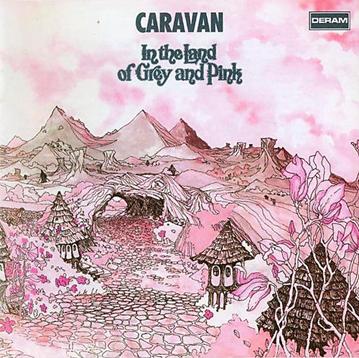 This album is supposed to be one of the best albums from the Canterbury scene. I agree. It is most certainly Caravan's finest hour. This album also got me into the Canterbury scene so I owe it a lot. I also owe my bank a lot of money due my discovery of this album. It is a costly business of getting a more or less complete collection of Canterbury albums.
But moving on from my personal credit crunch to the music again.
In The Land Of Grey And Pink is both melodic, jazzy, spacy and pretty eccentric prog in the more melodic vein. An jazzy spaced out organ and some pretty good acoustic guitars are the main things I note here, besides of the good melodies. I also note that the album has a madcap English eccentricity around it. It has a flavour of cricket, garden shows, dull men and warm beer if you get my drift. It is an arch-typical product of England. The music is brilliant throughout. It is also an essential album for every prog-head. It is a masterpiece and I could go on and on. But never mind. Listen to the album instead of reading my ramblings about English eccentricity. Put the album on and start listening.
5 points