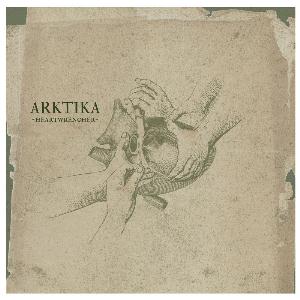 The debut offering from these icebreaking Germans.
.....Although they are not breaking any new ground. Ice is per definition frozen water. Not ground. I guess you have just teached you all something new here and you can wander into the sunset, happily enhanced with some new wisdom.
Arktika's music is somewhere near classic post rock and sludge core. More like post rock in my view. Cascades of sludge hits the post rock buffers and we get some pretty pastoral melody lines. The band got this mix just about right on their album. This EP though is more balanced towards sludge and the music is not that good though. But this is still a weak three stars EP. The vocals is not to everyone's taste too, but they fixed that on the album. The ability to learn from mistakes is there and that is good.
Both their releases are free downloads though and are highly recommended to all post rock fans.
3 points