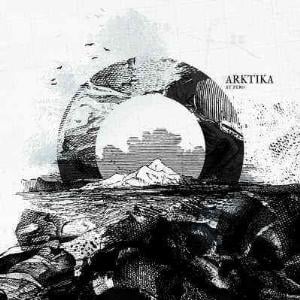 A new name to me, but also a free download album. So no risks taken, then.
The band is listed in the post metal category. As this album proves, that category has a wide variety of expressions. From black and death metal to pretty melodic post rock. Melodic post rock as in this album.
The growling, screamo vocals drags the music towards sludge core. But the music itself is fully blooded post rock. A bit more noisy than the regular fare of post rock, but post rock nevertheless. The music flows and ebbs like an ocean on a beach. The main instruments are guitars, bass and drums. There are no real great songs on this album which sounds a bit too safe post rock at times. But the music here is really good and I find myself really enjoying this.
At Zero is not breaking any new ground or smashing down any barn doors. But it is a solid post rock album with a lot of really good guitar harmonies which will warm the hearts of any penguins and prog rocker stucked in minus seventy on an ice shelf down in the antarctic ocean.
3 points
Bandcamp downloads