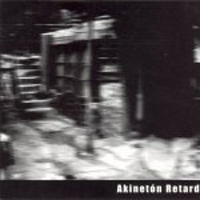 The debut album from this avant-garde chamber rock band from Chile.
Akinetón Retard has drawn a lot of inspirations from the early King Crimson albums on this album. That band and Univers Zero. Not to mention some jazz aka John Coltrane. Those influences shines through the pretty jazzy, eclectic music on this album.
The main instruments are woodwinds, bass, guitars, drums and guitars. The dominating instruments are the haunting, piercing woodwinds. But the bass is also pretty dominating here too.
The music is good throughout. No big killer tracks, but this album is hobbling along throughout the forty odd minutes. It is obvious that this band knows what they are doing.
This is a promising debut album from a highly rated band. I like this album.
3 points