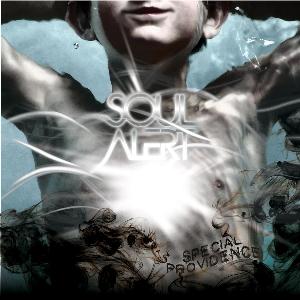 Is this a metal or a jazz album ?
Honestly, I cannot answer that question. Special Providence took a very long step towards jazz on their previous album Labyrinth. And I do not know what they were on their debut album though. But on Soul Alert, or should that be Jazz Alert ?...... Special Providence has at least one leg in the fusion landscape. And we are talking Mahavishnu Orchestra here. Big time. Then some very strong Dream Theater influences comes smashing through this party. Not to make my job any easier, but there is also a very strong electronica element on Soul Alert. That also stirrs things up too.
Most of the music is instrumental and driven by both keyboards and guitars. No issues there.
This album, which I have been listening to for a while, is really interesting. It combines my strong interest for fusion and my admiration for Dream Theater. This album leaves a happy chappy in me. The quality is also very good throughout. I am most happy about the fusion stuff and is not sure of the band still should have a foot in the metal camp. I normally hate electronica. But this is cleverly applied to this album and has made it stronger. Strong enough to elevate it up from three and three quarters to a fully blown four stars album. I only wish we had more bands like Special Providence. Their concept is really great and will unite the Dream Theater and the Mahavishnu Orchestra fans under one roof. And as this album prove: What is the difference between these two bands ? Well, find out yourself by purchasing this album.
4 points