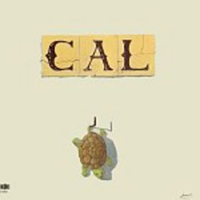 The one and only album from this Spanish band.
Think about Spain and their music. Think about all the cliches. The flamenco. The male who serenades females with love songs. Think about passion. Think about jazzy bossanova.
All of what you think about above and more is on this album. This album is Spanish through and through. Was it sponsored by the Spanish tourism department ? I would not be surprised if it was. This album is a good advert for Spain.
The music is a mix of Spanish folk rock, prog rock and fusion. The flamenco is there. The Genesis like keyboards sounds and melodies is also here. The folk rock has a lot of fusion in it too. But most of all, this is a Spanish rock album with passionate rock.
The quality is good throughout. There is no great songs here. But the standard is good so no complaints. This album is most definate Sounds Of Spain and very exotic for those of us living outside Spain. A very special album, in other words. Spain, here I come.....
3 points