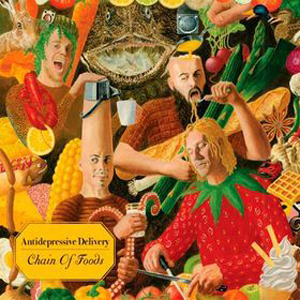 This is their second album, now released as a free download. I think it is very sad that the band did not find a record label willing to release it. Which is our gain.
First of all; forget the label "Tech/Extreme Prog Metal" on this album. The correct label for this album is probably Eclectic Prog. When I say probably, I refer to the wide varieties of music styles this album runs through on it's way to the end. The sound is firmly rooted in the 1970s, though, but as an entity, it is almost impossible to review it because of it's a smorgasboard of musical genres. From jazz and funk, via Canterbury prog and through rock to hard rock. The style-changes happens almost every half a minute.
Let's take the opening track Starchaser. It starts like a fresh piece of big band jazz before it touches into rock and then goes into a wild goose-chase into big band jazz and funk before it leaps back into rock again. The tone is set for the rest of the album. Some of the other songs has some clear references to the Canterbury scene (the seven minutes long Blood Is Blood being the best example). Bad Company and hard rock bands like early Rainbow and Whitesnake also has made an impact on this album. The main instruments on this album is organs and guitars, with some clever bass and drums in the bottom of the mix. The vocals are in the David Coverdale and Graham Bonnet mould. On some of the tracks, the references to the 1970s funk scene are pretty strong.
This album is so multilayered and varied that it is almost impossible to make any sense out of it and then put it down on paper. But when it comes to liking or disliking it, I fall firmly down on liking it. It has a charm of a newborn polar bear cub and the punch of it's mother. This album should appeal to everyone into the Canterbury scene, Eclectic Prog and Heavy Prog. This album should also appeal to those who want some good music for a party with friends and family.
Although not a classic, it is a good album and a definite download and this year's Christmas come early.
4 points