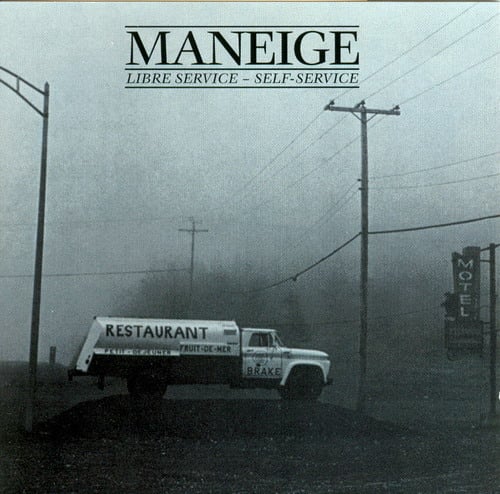 The fourth album by this Canadian fusion band.
The emphasis is on a mix of fusion and folk rock here. Some of the melancholic folk rock tinged fusion that made Les Porches such a great album can also be found on Libre Service. The main reason for the folk rock influences is the flute which is dominant on some of the tracks here. As per usual from Maneige, all their music is instrumental.
The problem with this album and the reason why it does not score high here is the lack of any really great tracks. The album plods away without really making any impact. The sound is great, the songs are pretty anonymous. But this is still a good album from a band I really like. But a bit more teeth and better melodies would not had gone amiss here.
3 points