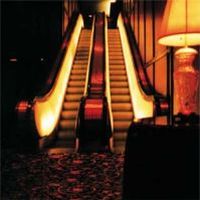 The debut album from this Finnish avant-garde band. Most of the band members played in the legendary Hoyre Kone band before setting up this band.
Their music is performed with a lot of woodwinds, some heavy guitars, drums and bass. The music is a mix of RIO, metal, Karelian folk music, jazz and zeuhl. Very weird for an untrained ear. But I am starting to know the RIO scene now and the music on this album does not really comes as a surprise.
The sound is good and so is the music. The music does not really grab my attention. But it is still a good album and I am really looking forward to listen to their other albums too.
3 points