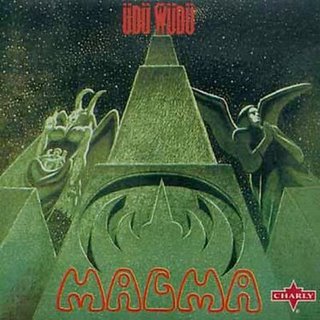 The French band Magma is the pioneers of the music genre called zeuhl. It is probably the most eclectic type of music we have ever seen. Go to Wikipedia for more info.
Udu Wudu is their sixth album and a much more accessible album than their more hardcore zeuhl albums. It is not particular bombastic operatic as their first albums. Udu Wudu relies more on Jannick Top's funky jazzy bass. The songs are not that great either. I do not feel mentally drained after listening to this album as I did with the first Magma albums. This album is a bit too Magma light for my liking.
But this is still a very good album with some really good songs. But their standards has dropped a notch, I am afraid. But the jazzy zeuhl is still cool and this album is perhaps a perfect entry point for those who want to check out Magma.
3.5 points