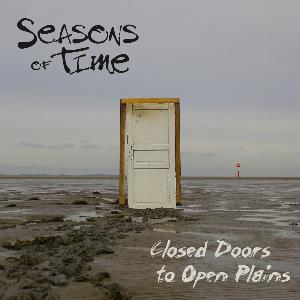 The second album from this German band.
Their debut album Behind The Mirror from 1997 did not get much distribution or any audience. But the band did not give up and returned seventeen years later with this album.
We are again facing a German neo-prog album. A scene which has produced a lot of great and good albums lately. Seasons Of Time gives us the usual keyboards, guitars, drums and bass setup. The English vocals is their biggest problem. The voice is simply not good at all. Or to be more precise; it is very poor.
The music is not at the more symphonic end of the neo-prog spectrum. Quite the opposite, in fact. The band is more into the verse-chorus-verse end of the spectrum where everything is orderly and is adhering to the pop and rock formula. There is not many great details here either.
When that is said, this is a neo-prog album which delivers what it sets out to deliver. Uncomplicated neo-prog with the good, catchy melody in focus. The poor vocals aside, this is a good album which I am sure neo-prog fans will really enjoy.
3 points