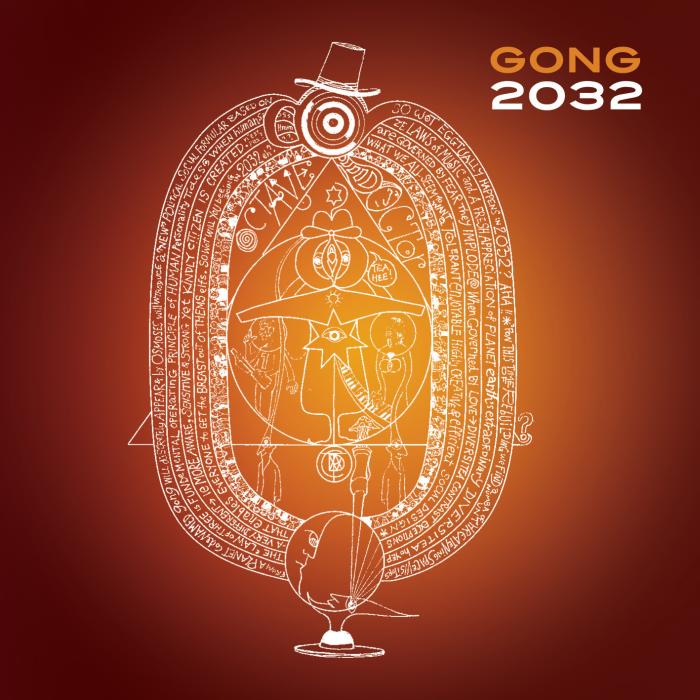 The twenty-second album from this seminal band. A new album is supposed to be released later this year and I am sure we are all looking forward to that.
Steve Hillage returned to Gong for this album to support Daevid Allen and Gilli Smyth. Theo Travis also does the sax and flutes here.
2032 has been labeled as a return to the Teapot Pixies era of Gong. Back to the old days, in other words. And that is what we get here. Solid, unrepentant old style Gong with madness all around. Space rock and weird pop music with some space whispers from Gilli Smyth. Steve Hillage's guitars also adds value to this setup.
2032 is the last hooray from the hippies and the flower power generation. Well, until the next album from Gong, that is. The whole album is so spaced out on all levels. It is also an album full of childish pranks and plays. But that is what Gong is all about. Childish fun. And this album works very long. It is terrible long though. Seventy-five minutes makes the fun wearing a bit thin. It is still a good album and a great Gong album. One of their better ones. I am not a fully paid up member of their fan club so I conclude that this is a good album.
3 points