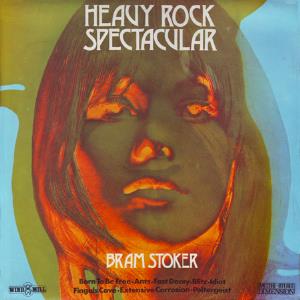 The first of two albums from this one man project from England. The second album was released some months ago and I am also intend to review that quite soon.
Bram Stoker is T. Bronsdon. That is a man, I gather from the rather OK vocals. He plays all the instruments here, I gather. Most of that is keyboards. Keyboards anno 1972 and they have the same sound as ELP and The Nice. Keith Emerson in other words.
Bram Stoker most of all reminds me about the first two Beggars Opera albums. We get some great keyboards and guitars here with some rumblings bass and drums in the background. There is a lot of instrumental adaptations of classical music pieces here. Fingal's Cave is one of them.
The mix of hard rocking proper songs and classical music pieces here is very good. The problem I find with this album is that T Brondson has just walked down the well trodden path with this album. ELP, Beggars Opera, The Nice, Trace and many others has also done this before. Not to mention the many Eastern European bands. This is still a good album though, well worth checking out. It is not a masterpiece, though.
3 points