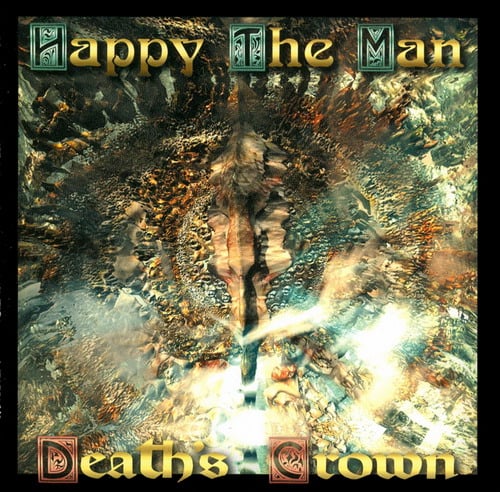 The fifth album from this US band.
Happy The Man is a bit of an oddity. They are not quite symphonic and not quite avant-garde either. Not on this album. Death's Crown was recorded in their rehearsal studio and contains the thirty-eight minutes long title track and two other shorter pieces.
The sound quality is pretty horrendous to be honest. If given a solid sound, this album would had been a great album. Their mix of Yes like symphonic pieces, the weirdness of Gentle Giant and the eclectic prog bits of King Crimson is a great listen. That if it had been recorded in a studio.
From what I can hear on this album, the title track is both symphonic and eclectic. It is very good too. The best track here is the nine minutes long New York Dream's Suite. The closing track Merlin Of The High Places is also a very good album.
I have to remove half a point or more from this album because of the sound. This makes it only a good album, I am afraid. It could had been so much better.
3 points