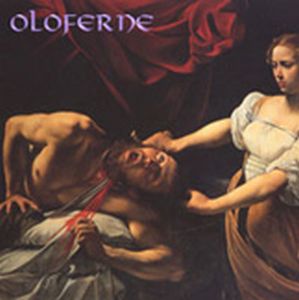 The debut album from this Italian band. A band who released their fourth album earlier this year.
Italy has always had a very strong folk music and folk rock scene. Some of the folk rock scene morphed into what became the Italian prog rock scene. Oloferne though plays folk rock with some psychedelic undertones and influences on this album.
This one hour long album is mostly a pure folk rock album with a lot of Italian folklore, life and sound. You get violins, flutes, guitars, percussions, bass, keyboards and drums here with mostly Italian male vocals too. There are a couple of English songs too.
Some of the songs are also pretty standard rock too. Psychedelic rock. That gives this album a very contemporary sound and it is not bogged down in the past, in the early 1970s. The vocalist phrases his words like Kurt Cobain once did too. There are some shades of Nirvana on this album, yes.
The end result is a good album. It is not my cup of tea and I may pass up on the tray with their other albums. I would still recommend this album to anyone into this kind of music. Check it out.
3 points