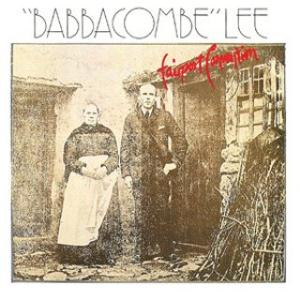 The seventh album from this English folk rock band. A cultural institution in it's own right and as much legends as any other legends.
Richard Thompson and Sandy Denny had long departed by now. The band were reduced to a four piece. David Swarbrick is the main man on this album as he also found the story about the man John Babbacombe Lee in an attick. This album is a concept album about his life and his untimely death in the hands of a hangman.
This story is being delivered by vocals, vocal harmonies, violins, guitars, viola, bass and drums. The story is being told through these forty minutes with folk rock. Some folk music with a heavy slant of rock. There are a couple of oddities along the road. The hymn like spaced out Dream Song is one of them. The rest is songs based folk rock.
Fairport Convention is in an class of their own when it comes to folk rock in my opinion. Although this album does not give us the same classy instrumental pieces as the albums with Richard Thompson, this album is a good album in it's own right. The lyrics is also very strong and they makes this a good listening experience. This is another good album from this band, this cultural institution.
3 points