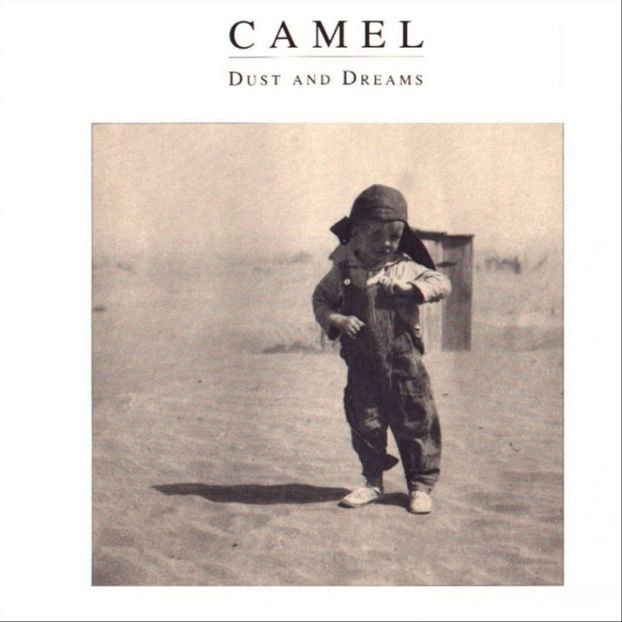 The eleventh album from this English band after a seven years long break.
Camel are true legends in their own rights. After a couple of dubious albums, the band returns with a kind of concept album about the dust-bowls and the depression in the 1930s rural USA. The album is very much inspired by John Steinbeck's classic novel The Grapes Of Wrath. A novel which has inspired a lot of other albums and artists too. This novel deserves that.
The album has both this typical concept album feel and the feel from the classic 1970s Camel albums. That means great guitars and vocals. Tom Scherpenzeel from Kayak and his own solo career does the keyboards here. Andy Latimer plays guitar better than he has done for ages. His guitar solos is great. Ditto for his vocals.
This album is together with the follow up album Harbour Of Tears a great Camel album with long, great melodies and a laid back feel where the music just flows and ebbs. There is no great track here. But this album works as one long, fifty minutes long, track. This is a very good album and one I would recommend. I may adjust it up to four points later on. Nevertheless; check it out.
3.5 points