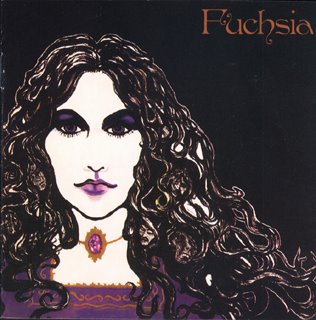 The debut album from this English band who has just released a new album, some 40 years after their debut album.
Listed as a folk rock band in most places, I became intrigued and sourced this album to start with. The very nice album cover did not scare me off either. An album cover which has some connections with the music, to say at least.
The basis here is folk rock. But not quite so... The use of cello and other strings brings me to compare this band with Electric Light Orchestra too. It is a very relevant comparison, indeed. Fuchsia's music also takes a lot from psychedelic rock too. Folk rock is perhaps not the right label after all.
The male vocals also reminds me about Caravan and some of the music has taken some subtle influences from The Who. More than subtle influences, in fact. The vocals, guitars, bass and drums are supported by the likes of cello, violins and piano. Cello is very much everywhere in the songs.
The songs themselves are good throughout. In the eight minutes long A Tiny Book, they got a great song too. The overall quality is very good and I am looking forward to give their new album some good listening sessions.
3.5 points