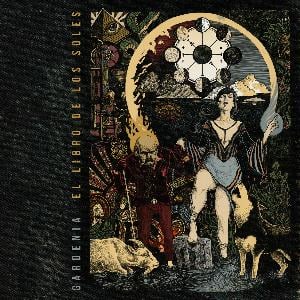 The third album from this Argentine band.
I have followed their development through their debut album and one very long EP. The band has developed nicely, thank you. Their music is what I would call eclectic prog with a lot of heavy prog, folk rock, funk, a bit jazz and some symphonic prog in their sound. That was on their debut album and the band has developed on from there.
They have not really dropped any of those elements over, though. They still uses a lot of guitars, bass, drums, synths and Spanish vocals. The band sounds incredible tight in every department. The guitar harmonies are great here. Even the vocals really comes to live here. The debut album had a missing ingredient though. That has been added here. The element is post-rock. They have loosened up their music a bit and added a lot of air and space with their post-rock influences. The result is a noticeable improvement. The band members now get a lot of space to deliver their contributions in. The bass, drums and guitars excels in this space.
The end result is a great album and one I really enjoys. It does not really have any great songs. But the details in this album is really great throughout. It is like a flower garden in that respect. And yes; this is a very flowery lush album. Check it out if you can.
4 points