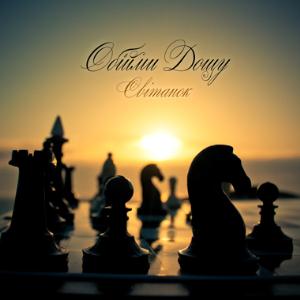 The second release, an EP, from this Ukraine band. I think it is a pretty cheap download from somewhere.
...The band plunges directly into a melancholic landscape where sorrows and reflections are plenty. The mix of male and female vocals gives the album a sacral feeling. Some guitars, violins, viola, cello, bass, drums and keyboards supports the vocals.
The melancholy sometimes gets some bombastic interludes too. In particular on the first track. This EP though is a very melancholic, Eastern Europe piece of music, with vocals in their mother-tongue.
This EP is not particular long. Far too short in my opinion. It is still a very good EP which I guess will resonate with most of you.
3.5 points