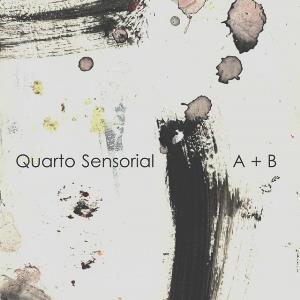 The debut album from this Brazilian band.
The band name kind of gives this game away. We are talking a bit left field music here. To be more precise as the speakers has been blowing out this music for the last listening sessions; a mix of jazz, funk and post rock.
Maybe A+B is showing the way of the jazz genre. There is a lot of the MoonJune record label sound over this album. Funky, instrumental jazz with a lot of post rock influences with some avant-garde influences. The music is performed with bass, drums and guitars only. This is a power trio, in other words.
All three instruments are driving the music forward here. There are both some dynamic jazz pieces here and some very pastoral, melancholic pieces here. The latter ones has this lush post rock sound and is the reason why I am thinking "post rock" when a lot of the music is blaring through the sound-speakers.
The result is a pretty melodic and dynamic album which is not too heavy and not too light. It is also a good album which I would recommend to anyone into this genre. It is a bit too light on substance for my liking though. But still...... It is a good album.
3 points