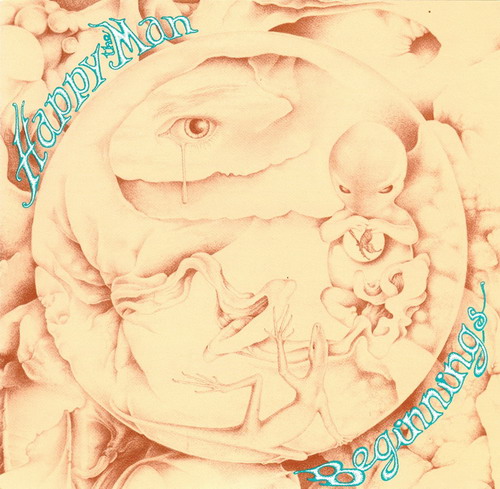 A collection of early demos from this US band's early days.
Happy The Man was in the middle of twenty years long break when this collection album was released by Cuneiform in 1990. The dug out these 1974-75 recordings and got one hour worth of music out of it.
That sounds a bit cynical and negative, me thinks. I am a bit cynical after all these twenty years myself. The music here is actually not bad at all. Take a mix of Gentle Giant and Yes. Remove some of their good sound and you will end up somewhere near this album. Yes, and add some fusion too into this mix. Finally, I am there.
The music is performed with saxophones, keyboards, guitars, bass and drums. That and some vocals. The sound is not the best. But the music still shines through, loud and reasonable clear.
There are some really good stuff here too. The music sounds a bit defragmented at times and it is obvious this is demos and an experiment. The result is an album somewhere between decent and good. It is an album well worth checking out though. It is not a real Happy The Man album though.
2.5 points