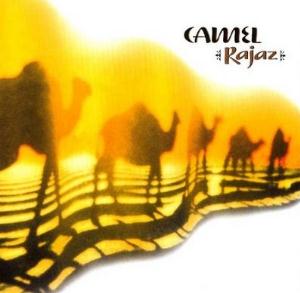 The thirteenth album from Camel.
Camel has released some albums who has fallen well short of the standards set on the first two albums. Those standards is the reasons why so many people love Camel. Their dabbling with pop music was painful.
Their previous album Harbour Of Tears was a great album. It was also my first review of a Camel album, done five years ago. I had hoped that Rajaz was following in the same path. To a large extent, it does that.
Andy Latimer does a lot of long, melodic solos on this album. He also does the vocals here. Ton Scherpenzeel from Kayak does the keyboards and he does them great. The drums has a bit of a plastic feel, the 1990s sound. The bass is OK. But everything here is about Andy Latimer's guitars and vocals.
Rajaz is a bit of a return to the old days and the origin of this band. That is, without the really good songs. Rajaz has a great pastoral feel, but no real great songs to back it up with. The result is a good, but slightly dull album. It would satisfy all Camel fans, though.
3 points