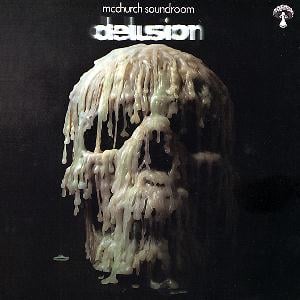 The one and only album from this Swiss band.
.... Although the name sounds like if this five piece band was from Scotland. The music though is old style krautrock with bluesy, English vocals. The flutes reminds me a lot about Jethro Tull. Very good flutes, btw. Ditto for the vocals. They are supported by bass, guitars, drums and some very tasty Hammond organs.
The music is pretty heavy throughout. A bit Deep Purple is detectable. Ditto for blues and psychedelic rock. The sound is not particular bad on this forty minutes long album.
Sandro Chiesa's flutes is the dominant instrument when it comes to solo and the melody grinder. Very good flutes it is, too. The songs are also good and this makes it a very enjoyable album despite of it's flaws. The sound is very much the 1970s. There is no great songs here. Besides of that, this is a good, solid album.
3 points