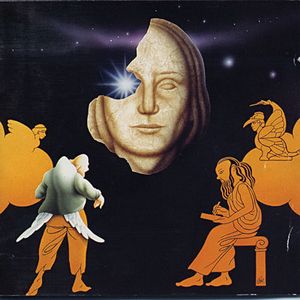 The fifth solo album from this legend in French rock.
Christian Decamps is most known for being the founding father of Ange. He is also the founding father of Gens De La Lune which has just released a new album.
This Christian Decamps album is a bit of a surprise though. It would not have disgraced the Ange name if it has been released under that name. For me, this is an Ange name in all but the name. You get a lot of theatrical music here with the roots firmly in English symphonic prog and French folk music from the cafeterias in Paris. Edit Piaf is alive here too in spirit. This is an Ange album.
The only slight difference between this album and an Ange album is that this album is much more songs and vocals focused than an Ange album. This is a Christian Decamps album and it proves beyond any doubts why he is easily one of the best composers and vocalists the prog rock scene has ever seen.
My only gripe with this album is the lack of a truly great song. Besides of that, this is a very good album which offers excellent value for money, clocking in at over seventy minutes.
3.5 points