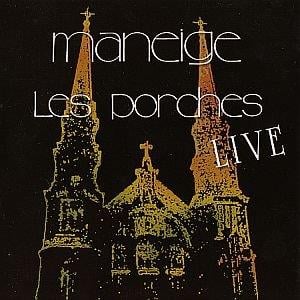 The fourth and so far final live album from this Canadian band.
Their first four albums really established this band as one of the better bands to ever emerge from Canada. They were the leading band in the Quebec scene. A scene who combined folk rock and fusion. Just like Maneige did.
Their best loved/best album were the epic Les Porches from 1975. An album everyone should have. This live album is based on that album.
The sound is not the best and I don't really feel they gives that album the best possible justice on this album though. The monumental Les Porches De Notre Dame is not as good here as on the studio album. This live album does not really sparks and bubbles. The majestic greatness the studio album really was is not being translated to this live album. When that is said, this live album is their best live album. But stick to their first four studio albums. This is a good album, nevertheless.
3 points