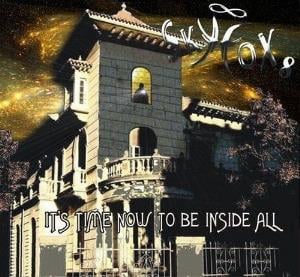 The debut album from this band from Brazil.
The band is unsigned and is looking for a record label. They also describe themselves as an art rock band.
On the basis of this album, they should get themselves support from a record label. They and this album seems like an ideal fit for the likes of ProgRock Records and Musea. My guess is that this album will be picked up and re-released by one of these labels....... or someone else. The sound and production is excellent.
I am not sure if their art rock tag is the right one, though. Their music is somewhere between symphonic and neo prog. Actually, art rock is the right label for their music. A very melodic music with a modern sound which is performed with guitars, keyboards, bass, drums and vocals. The good (male) vocals is a bit heavy accented English and may be an achilles heel. I don't know as they does not bother me. But it is noticeable.
The music itself is very good. So good that I have put the band on my great talents list. I sincerely hope they will get onto release more albums. Their problem is that they operate in an overly saturated symph/neo prog market. I got many, many albums like this on my own desk and I am getting a bit fed up with the amount of new albums in this genre. But this album still stands out as one of the better ones from this year. Check it out.
3.5 points
Skyfox 8