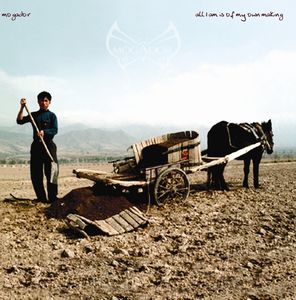 The second album from this Italian symph prog band who has chosen to sing in English instead of their mother tongue.
Their sound and music too is in the US & British vein. Tonnes of keyboards supported by guitars, bass, drums and some very good vocals. That and some sporadic flutes, glockenspiel and alt saxophone. Style wise, this album comes across as somewhere between neo prog and symph prog. An area occupied by a lot of bands. The sound is excellent and I got no complaints. Comparrissons are numerous. Pallas, Genesis, Pendragon....... the list is long.
The music is very pleasant and this is an album I mostly enjoys. The quality is very good. The music is a bit too slick for my liking as I prefer some teeth. This album is all about elegance and style. There is no great songs here though and this album blends in nicely with the many albums I got with this blend of neo and symph. Fans of both genres should really check out this very good album.
3.5 points