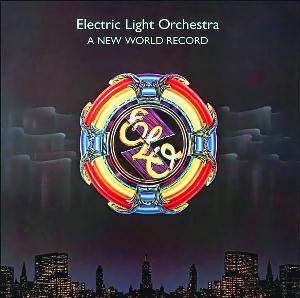 Their sixth studio album.
John Lennon famously branded Electric Light Orchestra as the sons of Beatles in a radio interview. A view I would not disagree with. Neither me or John means that as an insult. Far from it. Electric Light Orchestra is very much continuing on the same path as before. That is intelligent art rock songs with cello and the Beatles sound. The songs are verse-chorus-verse. Jeff Lynne's vocals are as good as ever. The music is sometimes helped out with a symphony orchestra sound. Other songs are as simple and naive as early Beatles songs, pre Revolver.
The music is pretty commercially orientated on this album. There is no real great songs here though. The sound is great though and I am really getting more and more into Electric Light Orchestra. This album cement their status as a good band in my view. It is not a great Electric Light Orchestra album though and I don't have any favorite songs from this album. It is ticking over nicely. A good album.
3 points