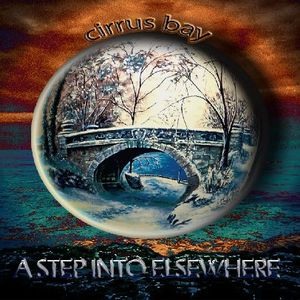 The second album from this band who has disowned their first album The Slipping of a Day and regard this as their real debut album. Something I can understand as The Slipping of a Day was a pretty bad album.
A Step Into Elsewhere showcases a band fronted by a female vocalist. Her vocals is in the Kari Rueslaatten delivery and the music reminds me a lot about Genesis, Marillion and Renaissance. It is being performed with keyboards, guitars, bass and drums. The sound is great. The music very lush.
I am really surprised by this album as I expected an aural assault of neo prog. It is not. The sound and music is an upgraded version of the 1970s symph prog. Which for some means neo prog. But A Step Into Elsewhere does not have that dry neo prog sound at all. It is a lush, sometimes pastoral album.
Not all songs here are great. But Sharra Acle's vocals is brilliant and the sound too is great. I reward it a weak great award and is really looking forward to some listening sessions with their new album. Cirrus Bay should be added to the list of great female fronted prog bands.
4 points