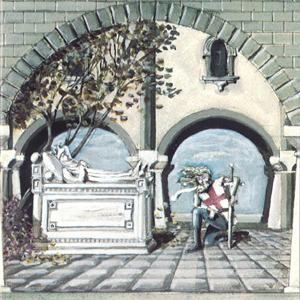 The debut album from one of the better Italian symph prog bands from the 1990s.
Consorzio Acqua Potabile's history goes back to the 1970s though. Which may explain the rich, classic Rock Progressivo Italiano sound on this album. Think Banco and think PFM here. Also think Le Orme. The holy trinity of Rock Progressivo Italiano, in other words. Consorzio Acqua Potabile has taken up their sound and style.
That means a lot of intricate melodies with flowery, strong Italian vocals. Excellent vocals, to be more precise. They are supported by keyboards, guitars, bass, drums and some violins. The sound is a bit dry, though. A bit warmer sound would had been a good thing.
The album is great from start to finish. The songs are rather long. The mighty thirteen minutes long In un Vecchio Castello is a superb song which takes in the best of the Rock Progressivo Italiano genre.
This is in short a great Rock Progressivo Italiano album which is a must have for fans of this genre.
4 points