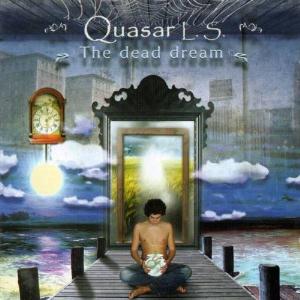 This album was originally released in 1977 and re-released earlier this year (2012) on Lizard Records.
Quasar Lux Symphoniae, or QLS as they prefer to call themselves now, has been around since 1975 and released their so far latest albums Synopsis in 2009. That as their sixth album. Six albums in 32 years is not particular productive, though.
Quasar Lux Symphoniae/QLS are from Italy and is widely regarded as a symphonic prog band. The Dead Dream is a bit everywhere, even dabbling into heavy rock, space rock and Italo pop. The vocals are in English and their sound is the US symph prog sound. There are plenty of keyboards and guitars here in addition to bass and drums. The sound is a bit sterile and not as flowery as we are used to from the Italian scene. I would not label this as an Italian scene album at all. If my memories serves me right, ditto for their other albums too. I need to get around to review my other Quasar Lux Symphoniae albums too.
This is not a bad album at all. It feels like a debut album where the band is a bit all over the place. Mostly in the symph prog genre though. My main gripe with this album is the lack of quality. The songs are simply not good enough and the screamo vocals pretty annoying. It is a very decent album though and I need to get around to their other albums too. I hope this re-release is the sign of life from this band.
2.5 points