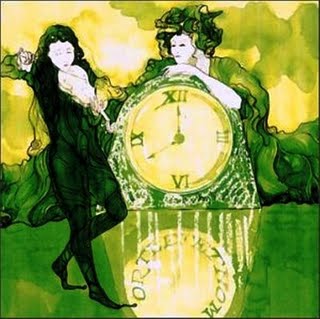 The Italian symph prog rock scene is alive and well. Montefeltro is one of those bands who proves this point with this, their debut album.
Their name is taken from an Italian duke from the renaissance era and the cover art itself alludes to this era. One of the better cover art works from the Italian scene and a painting I would love to own. A replica, that is. The original would probably set me back some millions of euros. A bit outside my redecoration budget.
The music too alludes to the past. Not by hundreds of years, though. More like a couple of decades, or four decades anno 2012. The music is a throwback to Le Orme, Banco, PFM and those bands. The music also has some very strong Genesis influences. The instrumentation is the Genesis setup with keyboards, guitars, bass, drums and vocals. The vocals is their weakest point, though. A bit more forceful vocals would had been better than the ones here.
The album opens with the very ambitious twenty two minutes long Canto No. 1. An epic they just about manage to pull off. It has some good melody lines and the greatness of Genesis. The rest of the album is not as good, though. There are sporadic greatness throughout this album. That makes this album well worth the purchase. It is a good album and a good excuse to get their second album too. In particular if you love Genesis and Italian symphonic prog.
3 points