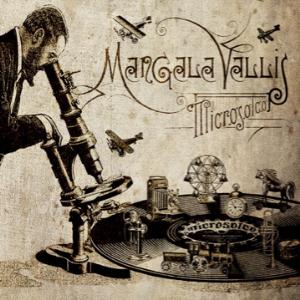 The third album from this American sounding Italian symph prog band.
Mangala Vallis does not sound like an Italian band at all. They very much sounds like a mix of Genesis @ Wind & Wuthering and in particular; Spock's Beard throughout their career. Their sound is based on multiple layers of keyboards, guitars, bass and drums. That and some vocals.
The music is intelligent, symphonic and very well crafted. Roberto Tiranti's excellent vocals sounds like he has lived in New York all his life. Heavy metal vocals, they are too. The rest of Mangala Vallis is like a supergroup with members from various bands and projects. That explains the very professional sounding album.
Professional sounding it is. Short on that extra spark and surprise, it is too. The title track is a great track. The rest is well crafted symph prog, and only that. This album does not have this x-factor and life. But it is still a very good symph prog album which should be an automatic purchase for fans of Spock's Beard and other symph prog fans.
3.5 points