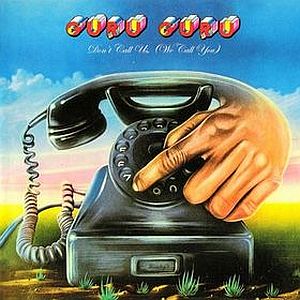 The fifth album by this German band.
Guru Guru was a member of the space and krautrock scene in Germany. They are one of the pioneers in that scene. They always had a lot of other influences too on their albums. On this album, they have gone a bit off tangents into rockabilly, rock, fusion and Indian music. Not to mention; into the Hare Krishna music. The result is a pretty disjointed affair with no real good songs and a lot of various genres sitting side by side on this album. At times, they sounds like Gong. That is Daevid Allen's Gong, btw. They does not pull that copycat off, though.
In short, this album is barely a decent album and not one I really enjoy. A weak decent rating is awarded.
2 points