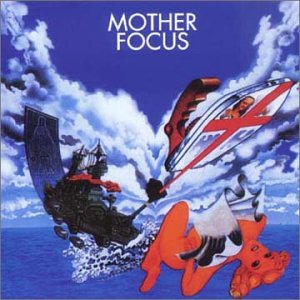 The classic Focus setup on it's last legs.
Mother Focus is the follow up to one of my all time favourite albums Hamburger Concerto. A truly brilliant album. Focus abandoned the symph prog sound on that album and went funky, fusion light on Mother Focus. Thijs van Leer and Jan Akkerman is still present on this album. There are also some scant glimpses of the classic Focus sound and music on this album. But the vast majority of the album is filled with fusion. Fusion of the elevator and shopping mall variety. Or lounge music, if you want.
The result is their weakest album by far. I really love their first four albums and really hate hearing what comes out of my speakers when Mother Focus is the focus of my attention. This is not how I want to remember this band.
The music is not too bad though. The fusion is pretty OK here although it is bordering to lounge music throughout. Not to mention disco. It is a decent album in my estimations.
2 points