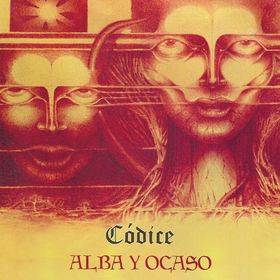 The so far one and only album from this Mexican band. A 2 CDs album, no less.
A 2 CDs album lasting 106 minutes, that is one and a three quarter of an hour, is a very ambitious thing to do. The first disc is the proper album and the second disc is some more bonus and an EP like disc.
We are talking symphonic prog here. Very pedestrian and pastoral with church organs and some low in the mix vocals. The sound is pretty dire throughout. The music is bordering to new age. It is difficult to really get my head around this music as it is pretty dull at times. The second disc is much more lively though with some neo prog thrown in. The guitars and keyboards is lively too. The music is much more fluid and I find a lot of interesting details on this disc.
In short; this is a big mouthful of an album and only for the very dedicated symph prog fans. It is a good album though which has it's Jekyll and Hyde qualities.
3 points