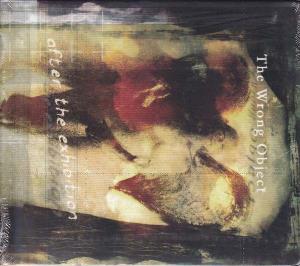 The fourth studio album from this Belgium based band.
The Wrong Object is a jazz band and I am not feeling that I am particular competent and experienced enough to review jazz albums yet. But I will give it a go.
Michel Delville is the driving force in this band and he also get help from a vast array of other people. Benoit Moerlen (Gong) and Susan Clyne springs to mind. The latter one does the vocals on the only song here. A very good song, btw. A bit of a melodic breather in among the pretty intense jazz on the rest of the album.
Michel Delville's guitars are complemented by keyboards, woodwinds, bass and drums on the more jazzy stuff. There is a lot of woodwinds in the solos. The intensity and most other things on this album reminds me about an updated Soft Machine. Different instruments, but still the same intensity.
The result is a very good album which I guess is already being lapped up by all fans of modern jazz. Modern jazz is the right label on this music. If this is your cup of tea, get this album.
3.5 points