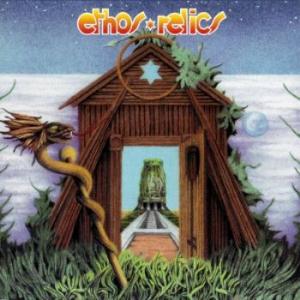 A compilation album released on the back of the success of their debut album Ardour from 1975. The band toured with King Crimson and other big bands. They were about to set the world alight and the record label wanted to cash in.
Ethos did not set the world alight at the end. Their 1977 album Open Up saw the end of the band. A great US symphonic prog band. This album with studio and live tracks proves why. The sound quality is a bit dubious though. But we let that pass.
The music here is much more in the Genesis vein than on their two studio albums. They are very Genesis here. The mellotron adds some great flavours to the songs here and reminds me a lot about Anglagard.
This is one of the better B-sides and left over songs compilations I have heard from any band lately. The sound is not good and that let's it down. The lack of a killer track is also a problem. Nevertheless; this is a good album.
3 points