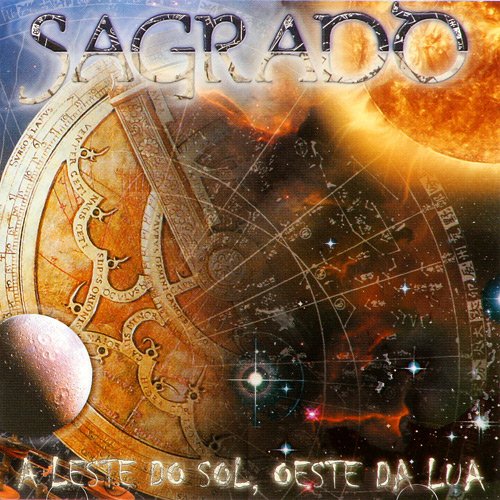 The fifth album from this Brazilian band.
The band with this long name started out as a Brazilian folk music influenced symphonic prog band back in 1985 and has used the albums leading up to this album to refine their music and style.
The music is still performed with violins, keyboards, mandolin, bass, drums and a lot of Portuguese vocals. All of them are very good. The vocals reminds me about Angelo Branduardi.
Where the band produced some long songs on their previous albums, the band has dropped them and gone for a more classical music new age pop identity. There are still a lot of folk music in their music. The symphonic prog is gone though and so is most of the dynamics. What is left is a lot of sugary, but still beautiful music.
Beautiful is what I would call this album. Beautiful and a bit wishy-washy. This band still pulls it off on this one hour long album. The symph prog elements has gone though and that is a pity. This is still a good album, well worth checking out.
3 points