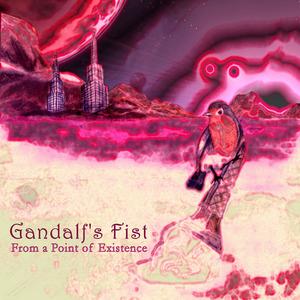 The third studio album from this British band who also released four EPs before they released this album.
Gandalf's Fist is a two members band. That is Dean Marsh and Luke Severn from Cumbria in the north-west of England. They both do the vocals and all instruments. That off course gives the sound it's limits. But in today's digital world, their sound still gives the listener a good punch. It is big, in other words.
We are again in a landscape filled with Floyd'isms and epic neo prog. Add some Genesis and some American AOR to the mix too and you get this album.
The music is powerful enough with some soaring guitars and keyboards. Ditto for the many guitar harmonies the band scatters around the songs here. The vocals is not particular great and the band should ask themselves if not a hired in vocalist could do a far better job. The music is not overly interesting either. It is full of cliches and I am getting a bit bored after some listening sessions. I feel the band has taken one step backwards with this album and is driving very safe on this album. Stagnation sometimes means falling behind and the band has just done that on this album.
This is a very decent one hour long album though. Check it out.
2.5 points