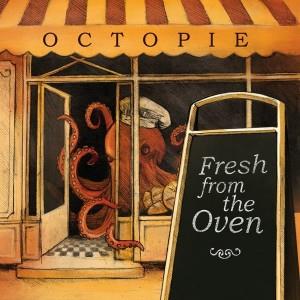 The debut album from this Finnish band.
Octopie is one of those bands who mixes the late 1960s/early 1970s sound with today's sound. Take early Pink Floyd and Soft Machine and add some contemporary art rock and jazz to the proceedings. Then you are more or less where this band are on this album.
Their use of Hammond organ is a throwback to the early 1970s sound and a heart warmer in my house. The guitars, bass, drums and vocals is not bad either on this forty minutes long album divided on three compositions. Three long compositions in other words. Each of the compositions offers a lot of scope for playful music and the band takes full advantage of that. There is a lot of structures here and playful playing here in equal measures.
The result is a very good album which shows a lot of promise. The only thing lacking here is some really great melody lines. Nevertheless; the band should be really happy with themselves. A plus to the funny art cover too. Clever ! Check out this album.
3.5 points