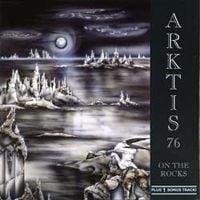 The third album from this German band.
After releasing two albums with mostly krautrock improvised material, the band finally pulled themselves together and released an album with proper songs. The result is not a krautrock album, though.
The result is a rock album though. You get guitars, keyboards, bass, drums and English vocals here. The sound is not particular good despite of the hard work Garden Of Delights put into cleaning up the album before the 1997 re-release of it.
The music is sometimes hard rocking with a rampant Hammond organ in the core of this album. That and some very dubious vocals from Karin Toppig. Vocals which in my ears does not sound acceptable at all. The guitars are pretty bad too. There are some very decent songs here on an album who fits the generic-rock label. The end result is a forty-five minutes long album which fails to impress at all levels. Not to mention; fails to please me. It is barely a decent album and that is it. A weak two pointer it is.
2 points