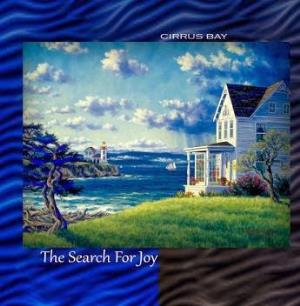 The fourth album from this US band. All albums has been reviewed by me in this blog.
Cirrus Bay developed into a great female fronted symph/neo prog band on their 2012 album Whimsical Weather. A great album. The band is style-wise continuing in the same style on this, the 2014 album. Lots of guitars, keyboards, bass and drums is supporting the female vocals which this time is shared by Anisha Norflet and Sharra Acle. The latter does two tracks and Anisha the rest.
Both the vocals and the music is in the cool, summer breeze mould. Pretty laidback in other words. This is a summer album with summer music. The references to Genesis and Renaissance is very obvious on this album. Call it an US take on those two bands. The sound is great and ditto for the guitars and the vocal harmonies. There is a lot of vocal harmonies here.
Despite of the pleasures this album gives me, there is a missing, very important ingredients here. Great songs ! There is none of them. Everything else is present here. The best song here is Cotton Skies and even that song is a bit too pedestrian for my liking. I really love the sound here. But not the songs.
This is a good album. It is not a masterpiece and I hope this album is a small blip in this band's take over of the world. They can do it. They really can.
3 points