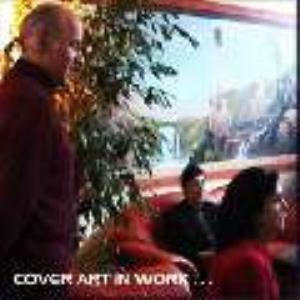 The seventeenth and so far final album from this great German band.
The band claims this is their first album for 28 years. That means since Vortex from 1981. It is quite a statement which discounts four albums. Nevertheless, I got a lot of sympathy for that statement and I understand what the band means by it. If Bee As Such is the final album from Amon Düül II, they are leaving with a band and not with a whimper.
Renate Knaup is back again and in full flow here. So is the classic sound from Amon Düül II's best albums. That means psychedelic krautrock with an Asian/Indian feel and some Gong influences. The first three songs are pretty melodic to be Amon Düül II songs. Spaced out a great deal with various sound effects, keyboards, mad German vocals and spoken words, bass, sax, drums and guitars. The final song is a 26 minutes long space krautrock workout. Pretty weird by many's standards, but totally normal according to Amon Düül II's standards.
The result is actually four great songs which works on all levels. Renate Knaup does a great job and so does the rest of the band. I am very positive surprised by this album which I rate as one of their finest albums.
Bee As Such is a highly recommended great album.
4 points