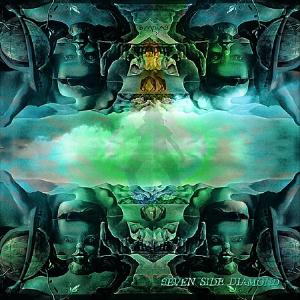 The third album from this Brazilian band and the only one I got.
I know nothing about their previous outputs. They seems to be a popular band with a pretty big fanbase. Listening to this album, I can understand why.
Their music is a mix of prog metal and heavy rock from the 1970s. Add some symphonic prog rock to the proceedings too and you get this album. The music is performed with guitars, keyboards, bass, drums and English vocals. Very good vocals, btw.
The music is very symphonic with the very long title track suite taking up the main chunk of this one hour long album. It is rather unfortunate that most of the music has this annoying prog metal sound with chugging guitars and a gothic feel. More than half of this album has a strong prog metal feel. Pretty generic prog metal, that is.
When that is said, the end result is good and I very much enjoy the title track. I still get the feeling of having been here before. Fans of prog metal should check out this album, though.
3 points